Cutting 'Ma Bell's' Cord: Does Your House Need a Landline?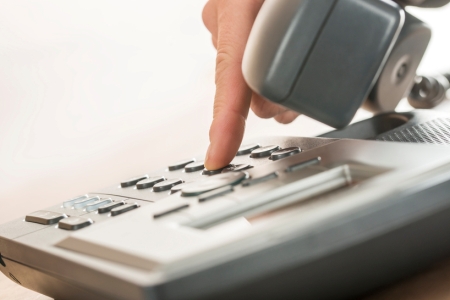 By John Voket

Most homeowners are cutting the cord—to their landline, that is. With wireless present in most households and smartphones at hand on the go, the case for the landline has become near-obsolete.

Some homeowners, still, appreciate the added convenience and security of having a landline. According to Jason Steele of MoneyCrashers.com, many homeowners have made the switch to Voice Over Internet Protocol (VoIP), which transmits calls over a digital connection, combining the best of both landline and wireless.

Steele says while first-generation VoIP providers, such as Vonage and Lingo, offer a free router and charge a monthly fee, second-generation VoIP providers, including Magic Jack and Ooma, are becoming just as popular. The main differences between the first and second generations, according to Steele, are hardware and pricing structure.

An alternative to VoIP is landline service through a wireless carrier, such as Verizon or Straight Talk, Erica Manfred of SeniorPlanet.org offers. These plans, which are inexpensive, tie a cellular signal to cordless home phones. A special reception device that hooks into the cordless phones or multi-phone base station is required for the service.

Manfred says Straight Talk sells its device for $69.99 new or $15 refurbished, with a monthly service fee of $15, while Verizon's device is free to new customers, with a fee of $20 per month. Both carriers let you keep your current number.

Should you cut the cord? According to Michael Crider of DigitalTrend.com, consider first what you need: something to replace a landline? Something to make phone calls from your laptop? Something that shares a single phone line between your home phone and cell phone?

It's all possible. For frequent international callers, for instance, Lingo mixes a VoIP service with an unlimited plan, Crider explains. Skype, Vonage and Ooma offer home and business-class options, with more features for additional rates. Vonage is probably best for home users who want a landline alternative, Crider recommends, while Skype is preferable for businesses who want complete VoIP and teleconferencing service.

Have you cut the cord in your house?