5 Things to Pay Attention to on a Walk-Through
By Maria Patterson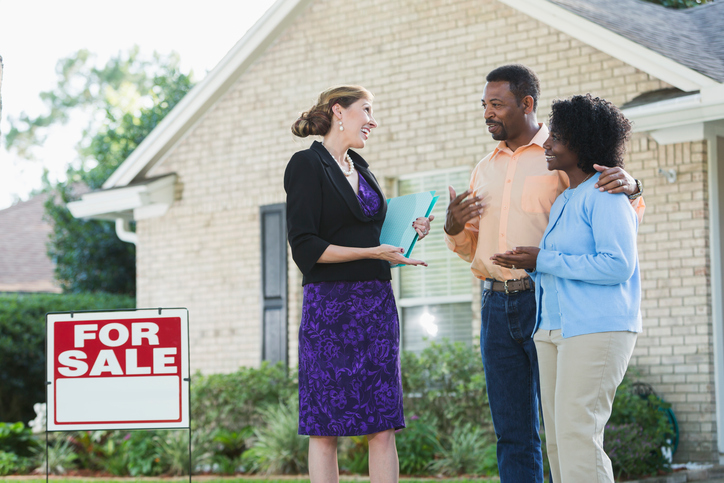 You've done your research online and narrowed down the neighborhoods and homes you're most interested in. The next step? Visit your top picks in person. But what should you look for? What real estate information will you be able to determine live that you couldn't find in the photos and details you already looked at online? Here's a list of what to look for when on a walk-through:

The neighborhood. Sure, you found out all about school quality, crime stats, proximity to transportation and more during your online research, but nothing compares to being there. Take a look at traffic patterns, the condition of surrounding homes, the neighbors, their yards, etc. After you've toured the house, take a few minutes for a quick stroll around the block. This will give you a much better sense of the neighborhood you may come to call home.
The home's exterior
. Photos online only allow you to get so close, so while you're on site, carefully inspect the entire exterior of the home, advises Forbes. Is the paint chipping? Are the shingles in need of repair? How about the gutters? Repairs needed in any of these areas will factor greatly into your bid or can serve as a helpful negotiating point.
The smell.
One thing you definitely cannot research online is how a home smells. So put your nose to work to sniff out mold, pet damage, air quality and general cleanliness.
The light.
Sure, those appealing descriptions may have raved about the home's natural light, but visit every room of the house to make your own assessment.
The size.
But wait - with loads of photos and the exact square footage listed online, you already know the size of the home, right? Yes and no. You know the size on paper but you don't really have a sense of size until you're there. Photos tend to make rooms look more spacious and ceiling height adds another layer to perceived spaciousness.
Above all, the most important thing you will determine from a walk-through is completely intangible, namely, how the home feels. Square footage, gourmet kitchen and wrap-around porch aside, you need to be able to picture yourself living there. And that is something you can't determine until you're there. So don't rush - take your time and really try the house on.
**Take your punch list from the inspection reply items if seller was committed to some repairs. Make sure the condition is the same or better than when you fist view the home**

I hope you found these tips useful. Contact me at 954-914-8056 for more helpful home advice and real estate information.
Reprinted with permission from RISMedia. ©2017. All rights reserved.
Equity Stacked: Homeowner Wealth on the Rise
Don't Move: Americans Migrated Less This Year
Structural Standpoint: What Makes a Home Foundation Sound?